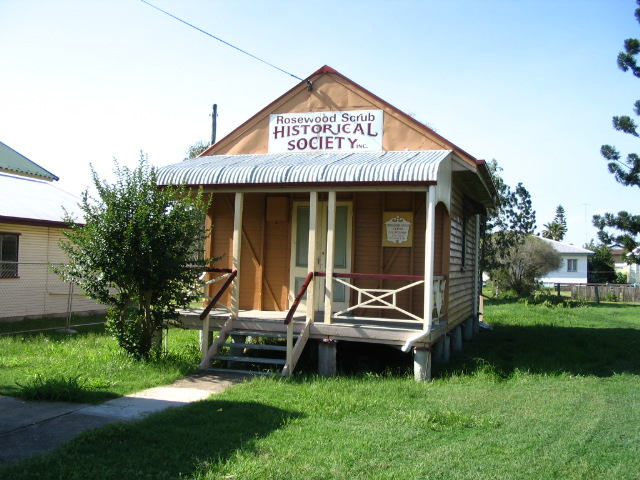 History of the Society
The Rosewood Scrub Historical Society was formed in 1979 as a volunteer association in response to the need to preserve a number of documents collected from a spate of school centenaries in the region.
The name Rosewood Scrub was chosen because historically the name describes the region that encompasses Ashwell, Fernvale, Glamorgan Vale, Haigslea, Lowood, Marburg, Minden, Mt Marrow, Prenzlau, Rosewood, Tallegalla, and Tarampa, an area that has many things in common.
The Society restricts its archives to documents and photos as it was felt that information and photographic evidence were most useful and powerful. The collection of historical objects was left to others.
The Society Today
The Rosewood Scrub Historical Society still collects and records historical documents. Our collection of family histories is expanding and the number of photographs we have in our collection exceeds well over 4000.
The Society is run by volunteers. Funding comes from membership fees, donations, grants, sponsorships, service charges for research assistance and the sale of photographs and publications. Our hall is owned and maintained by Ipswich City Council.
Error: Contact form not found.